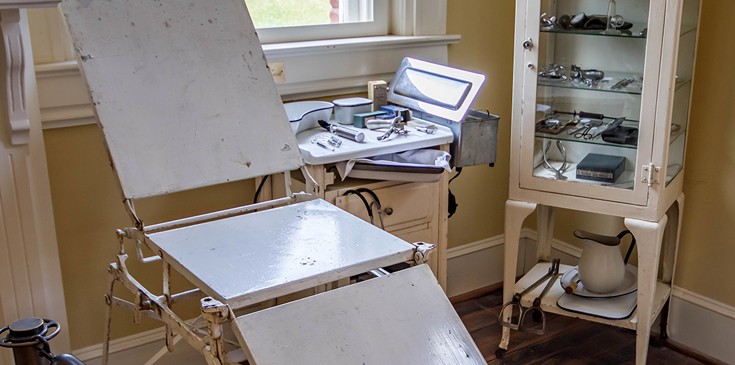 Mountain Medicine explores the history of health care in Ashe County, NC.
Many of the artifacts have been donated by local medical families including the Jones family of Lansing.
From early medical implements to microscopes and more, this exhibit offers a fascinating look at how we treated illness in the twentieth century. Many of the artifacts exhibited are depicted in Janet Pittard's 2015 book "A Hospital for Ashe County: Four Generations of Appalachian Community Health Care."
Pharmaceutical artifacts fill out the exhibit with unusual items such as bee hives (an early way to keep track of prescriptions) and glass weights.