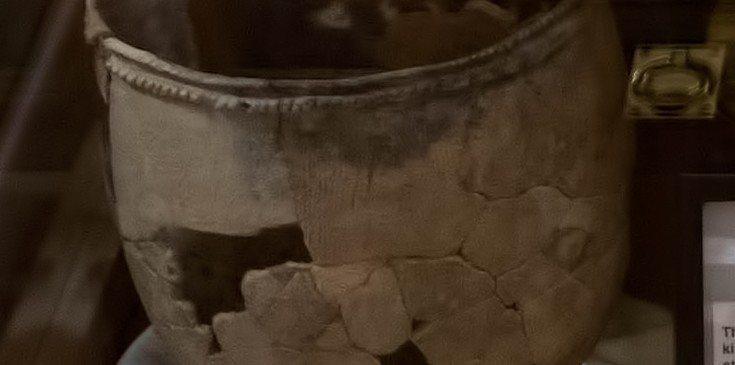 It is believed that the Creek, Cherokee, and Shawnee were the first Native Americans to visit present-day Ashe County, although no permanent villages have ever been locally excavated. It is thought that Native Americans visited the area on a seasonal basis, hunting, fishing, and gathering resources, before returning to their far off villages each fall.
The museum's Native American exhibit displays some of the artifacts that have been found in the county over the years. These include arrowheads, stone tools, and vessels of various size.
The exhibit also features a set of paintings depicting what Native American life might have looked like before European arrival.