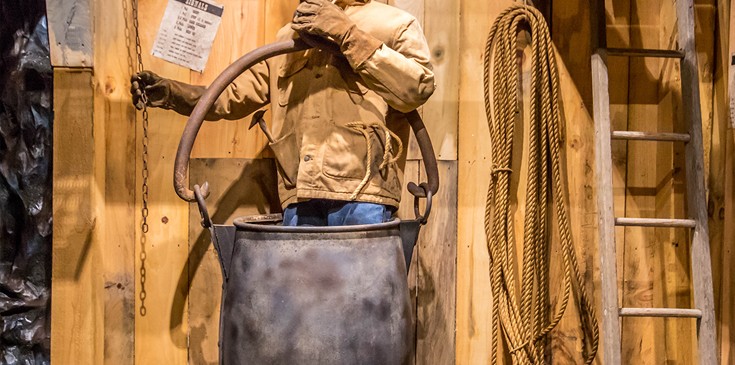 Stepping through the door of what used to be the Register of Deeds vault transports the visitor into the historic Ore Knob Copper Mine.
The life-sized diorama includes a 19th century miner (pictured above) as well as a 20th century miner drilling to place dynamite.
Artifacts from the mine include hard hats, a dynamite blasting box, an unusual ore cart, and more!
An HO Scale diorama built from an original diagram depicts the mining operation as it was in the late 19th century when it was the largest copper mine in the United States.