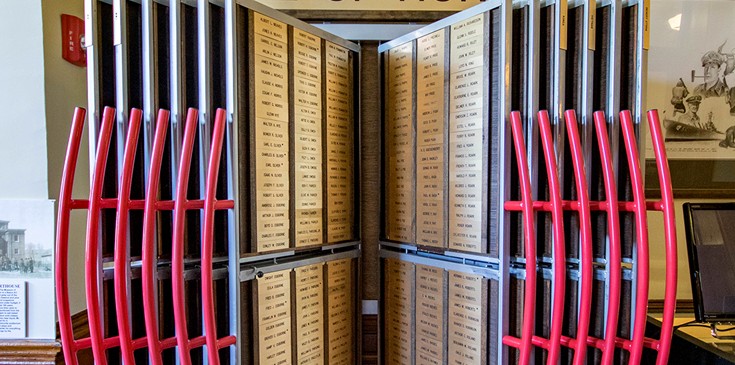 The Veterans Hall of Honor lists the names of individuals who went in to the military during war times from WWI to Desert Storm, when a recruiter was stationed in Ashe County.
A major part of the exhibit is a new Veterans Kiosk where Ashe County Veterans and/or their families are encouraged to enter and update enlistment details. The Veterans Kiosk allows museum visitors to easily search for information by a veteran's branch of service, awards, photographs, hometowns, stories, and other distinctions (KIA, MIA, POW, etc).
Anyone wanting to add information to the veterans' system should make an appointment beforehand to ensure staff availability.Please call 336-846-1904 or email info@ashehistory.org.