The Virginia Creeper Train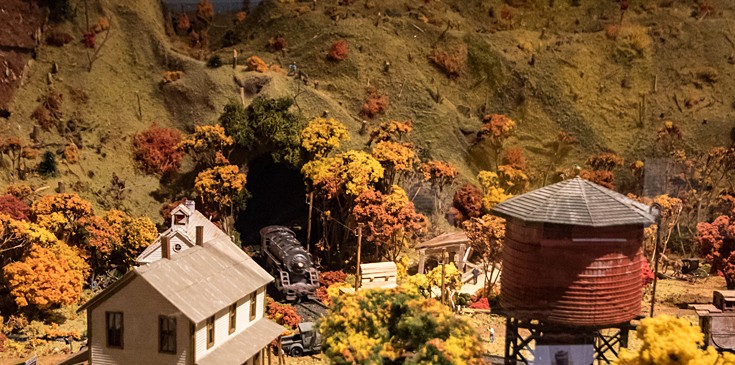 One of our most popular exhibits, the Virginia Creeper, features a 30′ long HO Scale diorama of Tuckerdale, Lansing, West Jefferson, and Todd.
This amazing exhibit pays homage to the Virginia Carolina branch of the Norfolk and Western Railway that ran between Abingdon, Virginia and Todd, North Carolina. The real Virginia Creeper train served Ashe County until 1977.
Volunteers spent over 6,000 hours working on this diorama at the museum. However, when you add in all the hours they spent at their individual homes working on exhibit parts, the total number of hours spent building it quickly jumps to an  estimated total of 12-15,000 hours. Their quest to be historically thorough and accurate went far past the call of duty! An amazing job!
Aside from the diorama, there are also many other artifacts in the Virginia Creeper exhibit, ranging from date nails to a beautiful bronze engine bell.